Identities for

Restaurant Makeover
Projects for
Restaurant Makeover

of the Food Network
During 2007, I was working for Sundial Graphics, a studio in Edmonton Alberta.  The studio accepted a project to work with the Food Network in developing the identities for the businesses featured on the show

Restaurant Makeover

.  In my time with Sundial I had to opportunity to work on several of these identities.  The challenge of the project was mainly in the imprecise brief that came with it.  As the show's purpose was to reinvent the businesses, we were given only the name to go on.
Below are images, process and final, for two of these challenges; 

Calypso Hut

and

Flame Bar & Grill

.

Above is the final concept for the Calypso Hut restaurant.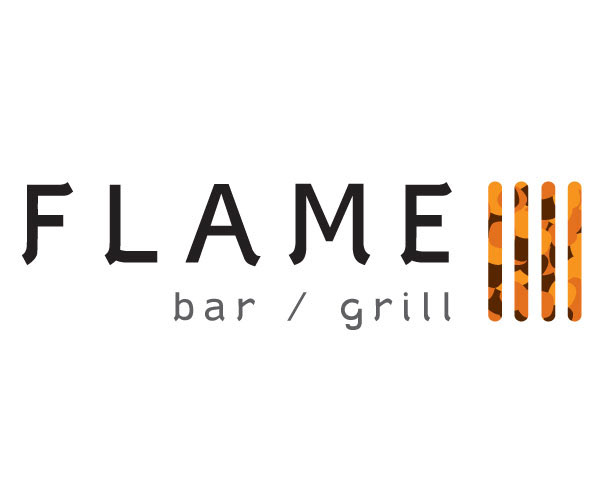 Above is the final identity for Flame Bar & Grill.  The bars to the right of the wordmark represent the grill of a broiler.  This mark conveys the idea of contained heat while allowing the wordmark to convey the bulk of the message.